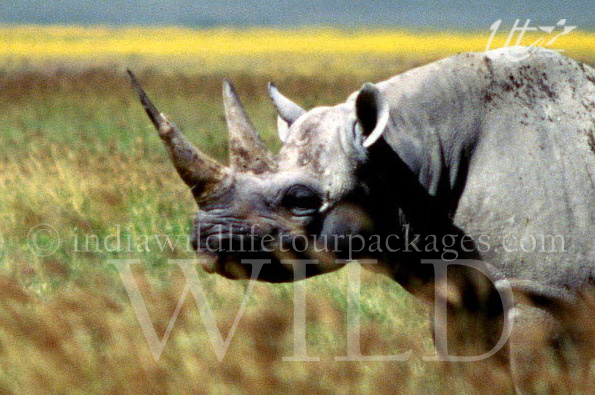 Information on Royal Chitwan National Park : providing on-line reservation /booking for Royal Chitwan National Park Wildlife Tours on discounted rates, air/rail ticketing, car/ taxi / coach hire for travel to Royal Chitwan National Park, wildlife Safari in Royal Chitwan National Park and optional extension tours to other tourist destinations in India and Nepal.
Contact us for Booking / Enquiry of Package Tours to Chitwan National Park.
About Chitwan National Park
The Chitwan region has had a long history of conservation. For many years it was the Royal hunting grounds for the Kings and dignitaries of Nepal and therefore was not hunted by the general public. It did however become a favorite spot for big game Safari hunters in the late nineteenth and early to mid-twentieth centuries. This was coupled with a surge in local human populations following the development of anti-malaria medicines in the mid-twentieth century. The long-term effect was a drastic decrease in jungle habitat and animal populations in the Chitwan valley as jungles were converted to farmland and big game were hunted and poached to dangerously low numbers.
The falling rhino (less than 200) and tiger (less than 30) populations in the present park region, focused attention on the Chitwan region and in 1963 the southern two-thirds of the park were declared rhino sanctuary. With sanctuary status came the relocation of 22,000 people from the Chitwan valley and a moratorium on hunting. Since 1963 wildlife populations and ecosystems have been rebounding. In 1973 Chitwan became Nepal's first National Park. The relatively pristine state of the modern park and its unique ecosystems prompted UNESCO to declare the park a World Heritage site in 1984.
Fauna in Chitwan National Park:
The warm subtropical Terai region of Nepal houses such animals as Royal Bengal tigers, rhinos, leopards wild elephants, sloth bears, monkeys, crocodiles, four kinds of dear and over 250 species of exotic birds.
Jungle Resorts in Chitwan National Park:
The Royal Chitwan National Park has 6 premier jungle resorts scattered inside its boundaries. These secluded resorts are the perfect place to experience the true Safari atmosphere of the Terai. All the jungle activities are just a step away and there's always a chance to spot wildlife. The resorts have offer individual cottages with a private bath or well-appointed luxury tent camps to stay in. You will be in the heart of the park surrounded by the soothing jungles of Nepal. The accommodations outside the park are more budget type guest houses. Never the less if you are on a tight budget we can arrange reservations at one of the best lodges outside and it is also include jungle activities and transportation.
Seasons:
The park is under the tropical monsoon climate with relatively high humidity. The winter, spring and monsoon are the three main seasons. The cool winter season occurs from October to February. The spring begins in March and is soon followed by summer that ends in early June. The summer days are typically hot with 30o c on average day temperature. The monsoon usually begins at the end of June and continues until September.
Activities in Chitwan National Park:
The park offers tourist standard lodging facilities and excursion tours such as elephant rides, canoe trips, jeep Safari, bird watching tours etc.
How to Get there
Air : There are daily flights from Kathmandu to Bharatpur.
Road : Chitwan is easily accessible from Kathmandu being well connected by national highway to Bharatpur and Saurana.
FACTFILE : Chitwan National Park
Location of Chitwan National Park: South West Of Kathmandu, Nepal
Area covered : 932-sq-kms
Main Wildlife Found In Chitwan National Park : Royal Bengal tigers, rhinos, leopards wild elephants, sloth bears, monkeys, crocodiles, four kinds of dear and over 250 species of exotic birds
Best Time To Visit : October to May