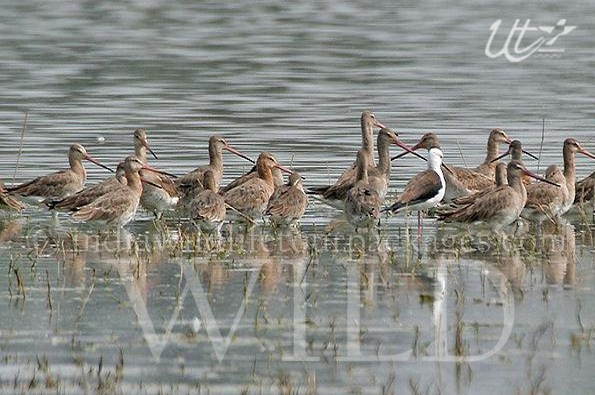 Information on Sultanpur Bird Sanctuary: providing on-line reservation /booking for Sultanpur Bird Sanctuary Wildlife Tours on discounted rates, air/rail ticketing, car/ taxi / coach hire for travel to Sultanpur Bird Sanctuary, wildlife Safari in Sultanpur Bird Sanctuary and optional extension tours to other tourist destinations in India.
Contact us for Booking / Enquiry of Package Tours to Sultanpur National Park.
About Sultanpur National Park
Located at a distance of 46 kms from Delhi, Sultanpur Bird Sanctuary is a haven to a variety of domestic and migratory birds. Artificial mound, have turned into a green glade. The marsh has been converted into a water body. And with the years, hundreds of species of migratory birds have winged in to stay. Winter brings in birds from as far as Siberia. Flock of geese from Europe wing in too. The local birds flap in.
Sultanpur Bird Sanctuary was a haunt of our very own birdman: Late Dr. Salim Ali: And, innumerable bird watchers who come in to observe bird antics. There are hide outs, watch towers and a museum of sorts for those keen on serious study. Guestrooms and catering wing, await the patrons.
Some of the resident birds in Sultanpur Bird Sanctuary :
Common Hoopoe, Paddyfield Pipit, Purple Sunbird, Little Cormorant, Eurasian Thick-knee, Gray Francolin, Black Francolin, Indian Roller, White-throated Kingfisher, Spot billed Duck, Painted Stork, White Ibis, Black headed Ibis, Little Egret, Great Egret, Cattle Egret, India Crested Lark, Red vented Bulbul, Rose ringed Parakeet, Red wattled Lapwing, Shikra, Eurasian collared Dove, Red collared Dove, Laughing Dove, Spotted Owlet, Rock Pigeon, Magpie Robin, Greater Coucal, Weaver Bird, Bank Mynah, Common Mynah and Green Bee Eater.
Every year over a 100 migratory bird species arrive here in search of feeding grounds and to pass the winter. In winter the sanctuary provides a picturesque panorama of migratory birds such as Siberian Cranes, Greater Flamingo, Ruff, Black winged Stilt, Common Teal, Common Greenshank, Northern Pintail, Yellow Wagtail, White Wagtail, Northern Shoveler, Rosy Pelican, Gadwall, Wood Sandpiper, Spotted Sandpiper, Eurasian Wigeon, Black tailed Godwit, Spotted Redshank, Starling, Bluethroat and Long billed Pipit. In summer about 11 species of migratory birds such as Asian Koel, Black crowned Night Heron, Eurasian Golden Oriole, Comb duck, Blue cheeked Bee Eater, Blue-tailed Bee-Eater and Cuckoos come here.
A leisurely walk along the perimeter of the whole park can take up to two hours. In addition to hundreds of species of birds, antelopes like Neelgai (Blue Bull) and Black Buck are also seen here.
FACTFILE : Sultanpur National Park
Location of Sultanpur National Park: Sultanpur, Haryana, India
Area covered : 143 sq. km
Main Wildlife Found In Sultanpur National Park : Kingfisher, Migratory Birds